Additional information
Immerse yourself in VR
Transform any smartphone into a VR device and immerse yourself in high-quality YouTube videos and augmented reality apps. The way the headset encompasses your eyes means hardly any external light gets in, creating the perfect dark environment for you to explore virtual worlds or experience sports or films like you were right there in the action.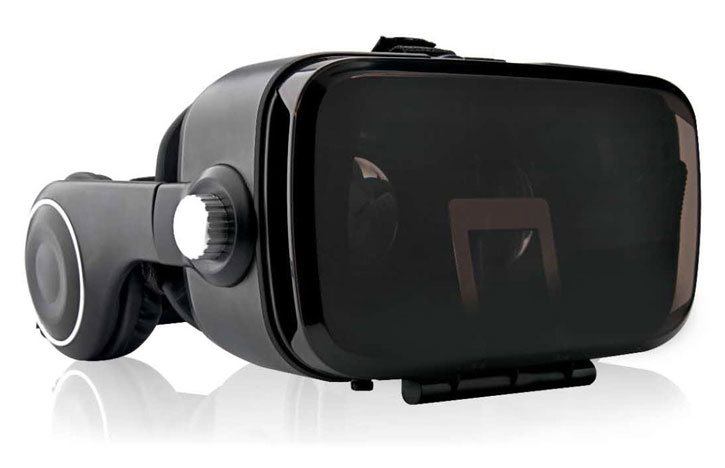 Bluetooth controller keeps you in the action
The last thing you want to do while you're deeply immersed in a VR video or game is to have to remove your phone to change settings or interact with the screen. The Bitmore Eye Plus headset comes complete with a high-quality Bluetooth controller so you can do anything you need to do on your device without removing yourself from the action.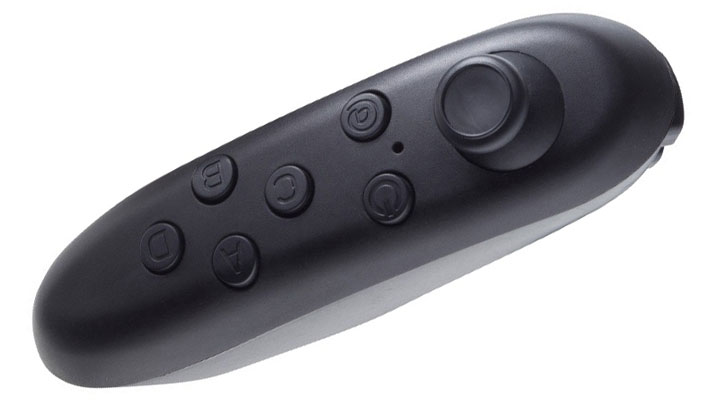 Built-in audio capabilities
Wearing your own headphones with VR headsets can sometimes be cumbersome and awkward. Not so with the Eye Plus, which features built-in audio thanks to integrated headphones. The Eye Plus really is the complete virtual reality package.
Please note: audio capabilities will not work with devices lacking a headphone jack, such as iPhone 8, Google Pixel 2 and more.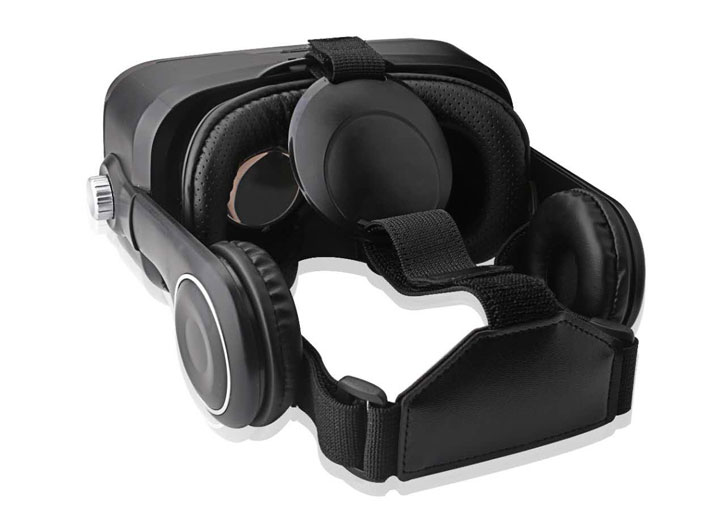 Rugged, sturdy and universal smartphone holder
The Eye Plus VR Headset's mechanism for holding your phone is secure, simple and ultra-durable. There's no way your phone will become loose, damaged or incorrectly aligned while in the headset's holder.
Contact foam protects your face
Wearing a VR headset for a while can be an uncomfortable experience. Not with the Eye Plus VR Headset, though, which features protective foam around the eyepiece, ensuring that you'll never cause any damage to yourself while using the headset. You'll barely even notice the Eye Plus is there, leaving you free to game, watch and interact to your heart's content.
Compatible with virtually all smartphones
The Eye Plus VR Headset is compatible with any smartphone with a screen between 4" and 6.25", which is the vast majority of smartphones on the market. There's something for everyone's phone in the Eye Plus VR Headset.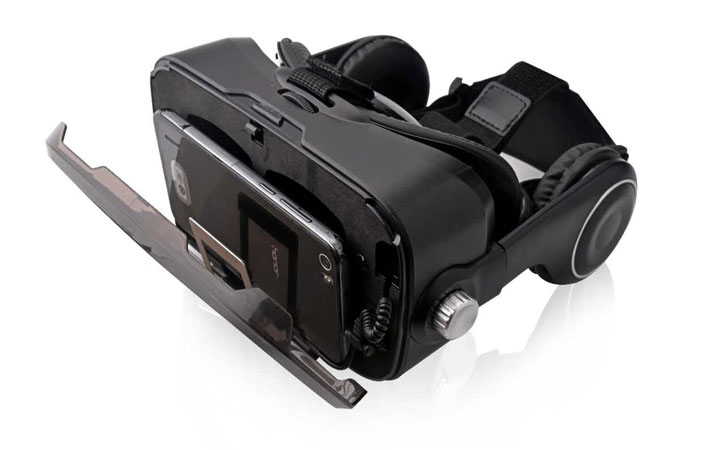 Sturdy yet elegant design
The Eye Plus VR Headset features a sturdy, rigid design that means you won't damage it no matter how immersive your VR experience gets. You'll look stylish wearing it, too, thanks to a sleek minimalist aesthetic that emphasises style and function.
Large variety of compatible VR apps

Find out more about the vast array of VR compatible apps available by visiting our article...
Please note: although the vast majority of smartphones are fully equipped for VR, some videos, games and apps may not be supported by your device. Please click here for a quick, easy way to find out if your device is 100% ready for VR.
To utilise the headphones, your phone may require a built-in headphone port to function - however you can still use the speaker on your phone instead if this is a problem.