Additional information
Slim padded leather-style design
Offering excellent protection in a stylish package functional, the 2-in-1 magnetic wallet case for the Galaxy S8 Plus has a robust leather-style outer casing, keeping your phone looking as good as the day you bought it. It is padded to provide good protection against minor impacts, but is still slim enough that it does not add much bulk to your device.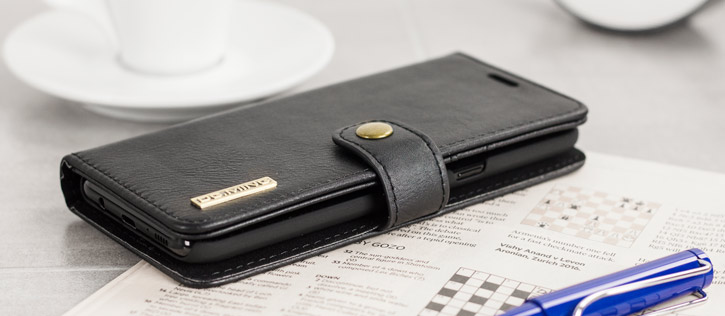 Trimmed with a stitched finish that features top quality materials and superb protection for your Galaxy S8 Plus, the case is also as slim as possible, providing screen and body protection. The screen is protected by the front cover so your display should never meet any harm when closed.
Detachable shell case
The most ingenious feature of this case is that you can detach the inner shell case and use a case in its own right. Simply pull the shell out of the wallet and off you go. When you want to place it back in, the magnetic system will hold it in place perfectly. Few cases have this level of functionality. Why would you need this? Well, firstly you might not always need the extra carrying potential of the wallet case while you'll always need protection - and secondly, this is another layer of protection for your precious Galaxy S8 Plus.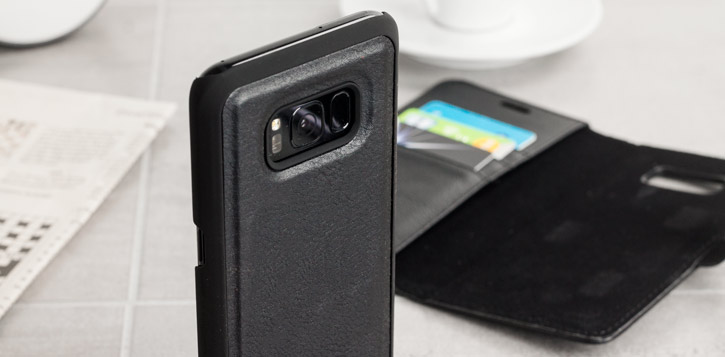 Interior credit card slots and a document pocket
With interior credit card slots, the 2-in-1 magnetic wallet case is perfect for storing anything from your train tickets and licenses to receipts and of course debit or credit cards. There is also a generous document pocket for anything larger - such as paperwork, cash and documents.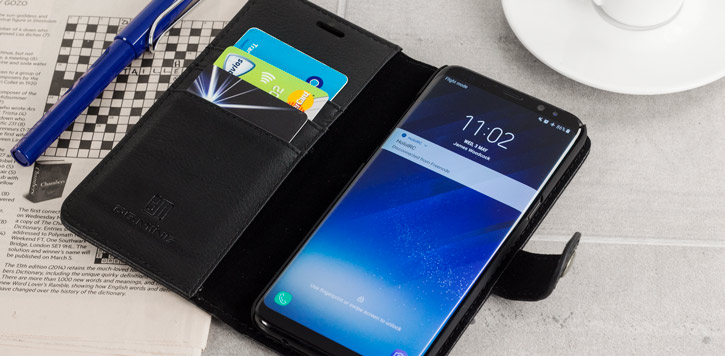 Genuine cowhide lining
This case features a genuine cowhide lining for a great texture and very hard wearing. Not only is this case a quality product that feels great in the hand but the extra tough qualities of genuine hide will hold the case together long after other case have perished.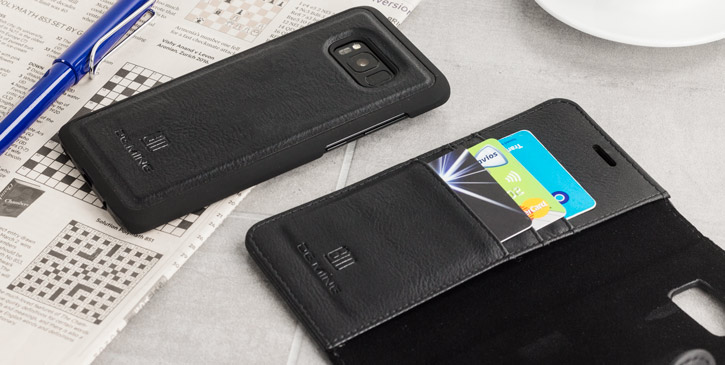 Specifically designed for the Galaxy S8 Plus
This case is made specifically for use with the Galaxy S8 Plus, so it offers a perfect fit and does not impede the use of any of the functions, such as the power and volume buttons, headphone and charging ports and rear camera, flash and fingerprint sensor.