Most useful customer reviews
Alar Nuut
Tallinn
Samsung galaxy S8 Plus
15 May 2017
Very Suprised
This Olixar Samsung Galaxy S8 Plus case Is best case ever , made in high quality.It looks very impressive.I now Spigen and more anoter good cases,but this is best choice. S8 plus looks nice and I love this case.Well done,Thank you for this good product.
Marc Danyluk
Nottingham
Samsung S8 Plus
6 May 2017
Full Marks
I change my phone alot & want a case that does not hide the beautiful designs of the photo plus I don't want bulk. This case does all this, even thinner than a Spigen case which I've always bought. This is my new go to brand. Fits perfectly too
Alar Nuut
Estonia
Samsung Galaxy S8+
5 May 2017
High quality product
This is on my Opinion a very quality Item.I would Recommended for everyone.i think this is a better than Spigen case. 100% high quality,Mega cool for Samsung S8 Plus Thanks!!
15 Reviews
|
Write a review
---
Additional information
Made from a strong, durable material for long lasting protection
Each Ultra-Thin case by Olixar is made from a special strong and durable gel material, which makes it flexible like silicone and tougher than a crystal case providing you with long lasting protection for your Samsung Galaxy S8 Plus.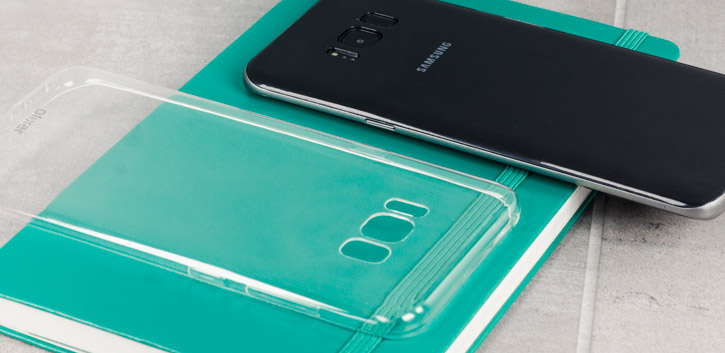 The material used gives a non-slip coating to the case for extra grip
The unique gel material used has a non-slip coating that provides you with extra grip for your phone, which minimises the chance of dropping your device - meaning this case is professional enough for work and sporty enough for play.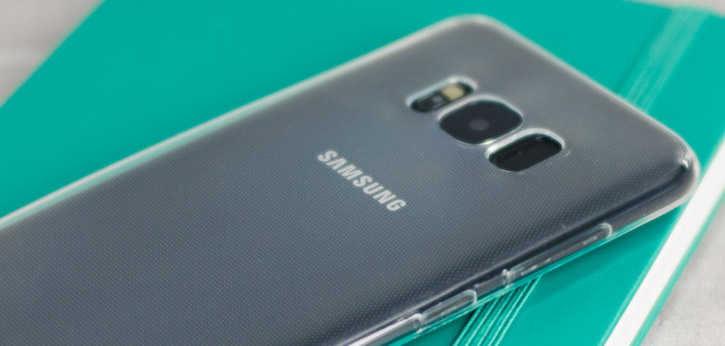 Cut-out shape offers easy, risk-free access to the fingerprint sensor
As the fingerprint sensor on the Samsung Galaxy S8 is right next to the rear camera, without a case you risk brushing the camera when you're going for the sensor - perhaps causing smudging, scuff marks or even damage. The Olixar Ultra-Thin case offers bespoke cutouts for the rear camera and the fingerprint sensor - allowing you to "feel" your way to the sensor without even going anywhere near your rear camera.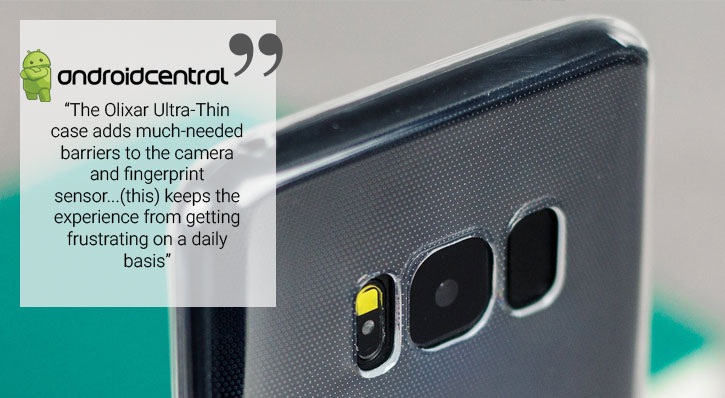 Ultra-thin design adds no extra bulk and fits perfectly in your pocket
The Olixar Ultra-Thin case is designed to be slim, lightweight and strong, but this ultra-thin version takes that to new levels. Significantly slim, this case keeps the extra bulk to an absolute minimum so it is almost like holding your phone without a case on. So you can be assured that this case will add virtually no extra size and weight to your phone and will fit in your pocket with ease.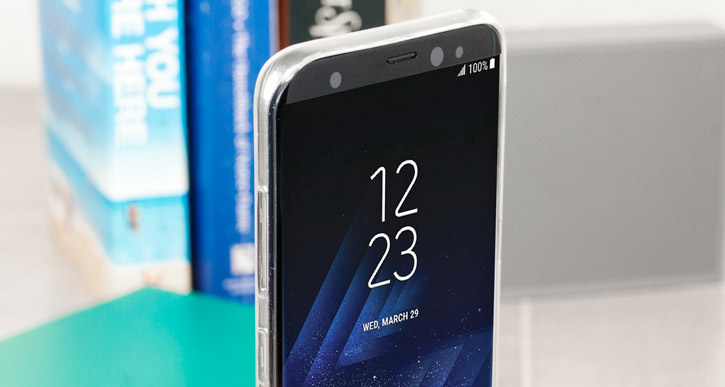 Cut-outs for all the Samsung Galaxy S8 Plus' features and ports so you'll never need to take the case off
Each Ultra-Thin has been designed specifically for the Samsung Galaxy S8 Plus and features cut-outs for the various ports and features such as the rear facing camera.