Obliq Naked Shield iPhone 6S Plus / 6 Plus Case - Black
Product part number: OBIP6SPNAKED01
Product reference: 56175
Keep your iPhone 6S Plus / 6 Plus protected from damage with the durable and attractive clear and black polycarbonate shell case from Obliq.
"Brilliant!"
"Not bulky, great looking and offers great protection"
Most useful customer reviews
Francesca
London
iPhone6sPlus
16 May 2017
Brilliant!
Fitting is so easy and it looks great. Case makes my iPhone look really slick. Bought the clear case with black edging as I have the black iPhone with silver back. The stand on the back is great as magnetic and doesn't flap about as previous versions have that I have bought. Only had the case a short while but so far proved very sturdy as have dropped it twice!
Nikolai Balzer
London
Apple IPhone 6S Plus
16 February 2016
Not bulky, great looking and offers great protection
When looking for a case for my new phone I had the following objectives: - being used for business needs to look smart and well made - not too bulky - Able to withstand knocks and being dropped whilst protecting the phone - A stand so when I am out with the kids or on the train I am able to watch programmes. - Not stupidly priced This product ticked all the boxes and a week into ownership I am really impressed by it. This is a keeper!
4 Reviews
|
Write a review
---
Additional information
Provides tough snap-on protection
The Obliq Naked Shield Case provides fantastic coverage for your iPhone 6S Plus / 6 Plus. This case effortlessly absorbs shocks and impacts, the single premium piece of polycarbonate is moulded to your phone seamlessly for added shielding and minimum bulk.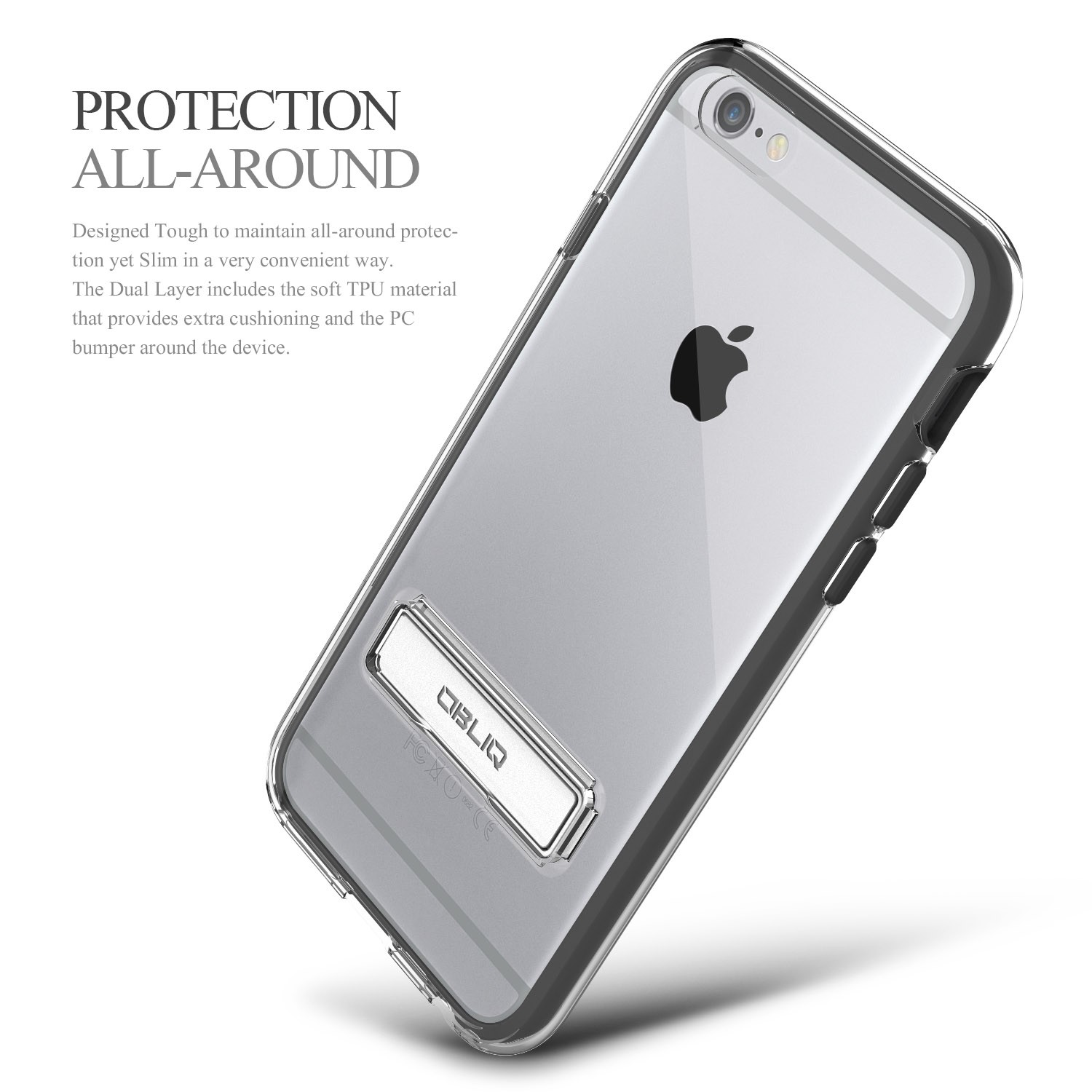 Perfectly compliments the 6S Plus / 6 Plus's premium design
This slimline clear case highlights the 6S Plus / 6 Plus's stunning new design, whilst adding a touch of sophistication with the bottom colour panel. The lightweight design allows you to keep your phone's original design on show, whilst it stays fully protected against the rigours of day-to-day use.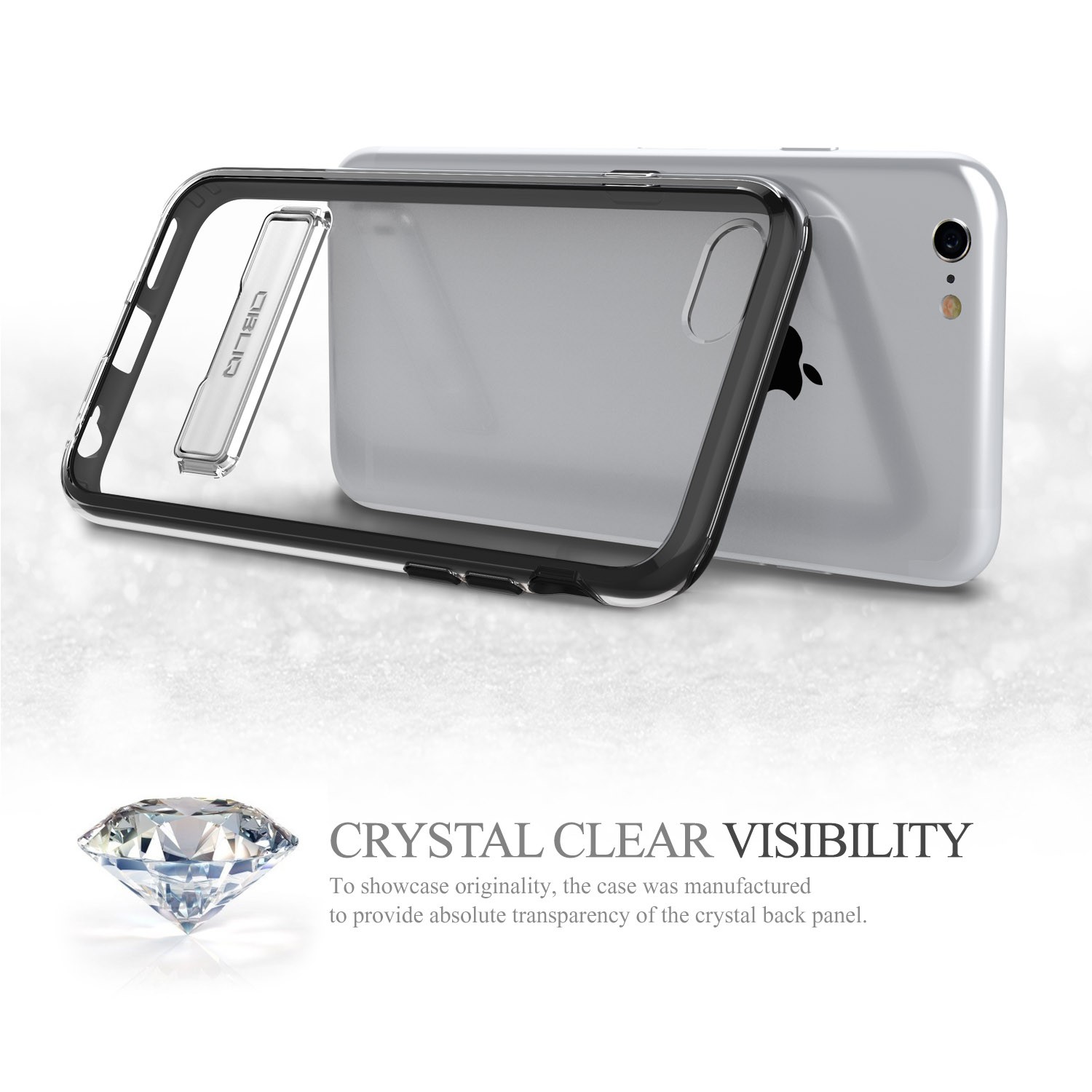 Offers the minimum amount of bulk to your handset
Custom made for the 6S Plus / 6 Plus, the Naked Shield Shell case is tough and ultra thin. This allows the case to follow the sleek contours of the handset therefore adding hardly any bulk at all to your phone.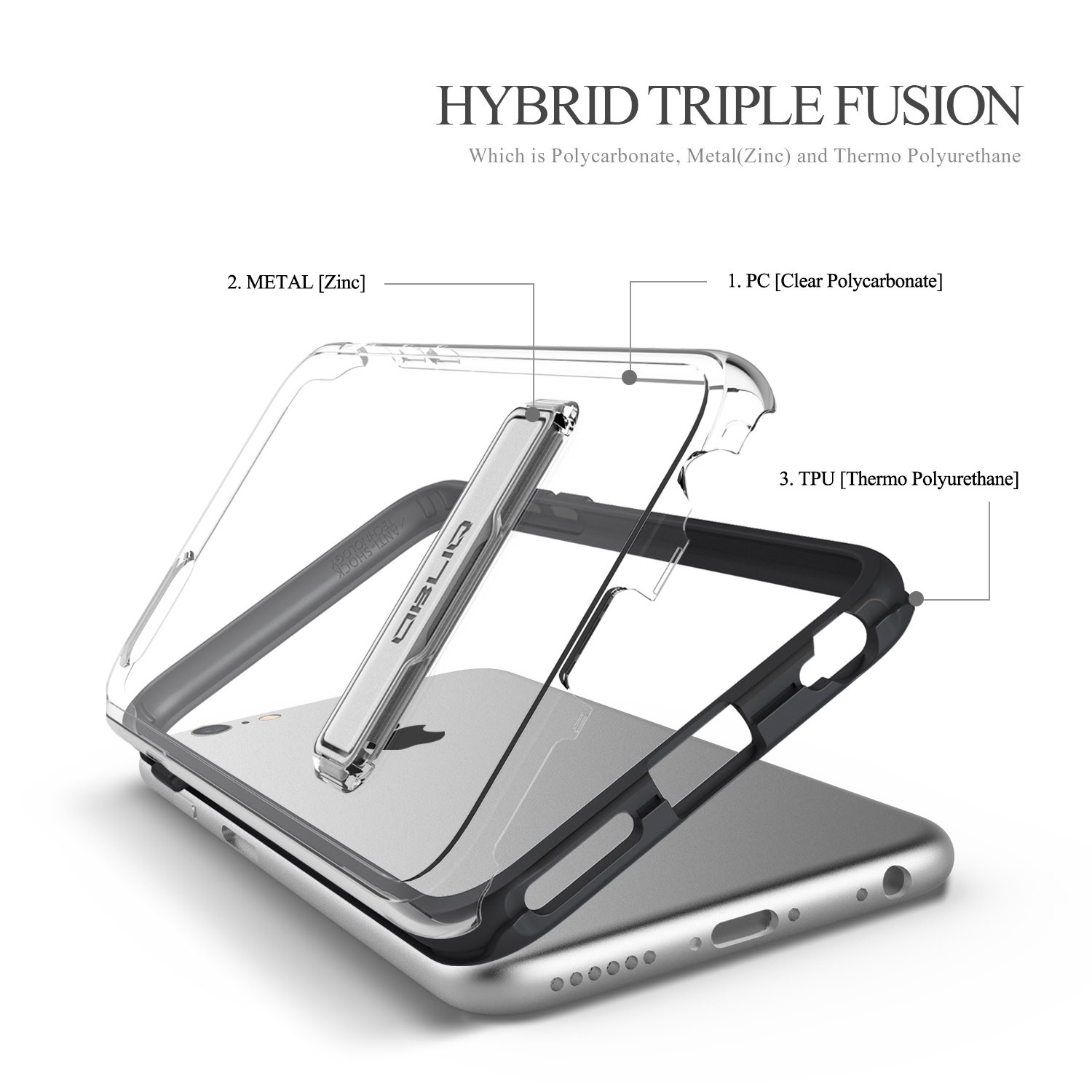 Access to all features and ports
The Obliq Naked Shield Case features cut-outs for all of the ports, such as the charging connector and camera. This also means you can leave the phone in the case and enjoy all of its features, ensuring it is protected at all times.
Integrated Metal Kickstand
The magnetised kickstand is perfect for watching your videos and movies.
Designed specifically for the iPhone 6S Plus / 6 Plus
Designed with the phone in mind, this case compliments the features of the iPhone 6S Plus / 6 Plus so it looks just as good with the case on as it does off.